Oasis Rescue have been trading in the car and commercial vehicle recovery sector since 2010 and is now one of the Midlands leading vehicle recovery companies. We offer vehicle breakdown, accident recovery & road side assistance and much more. For a full list of our services please visit our Services page.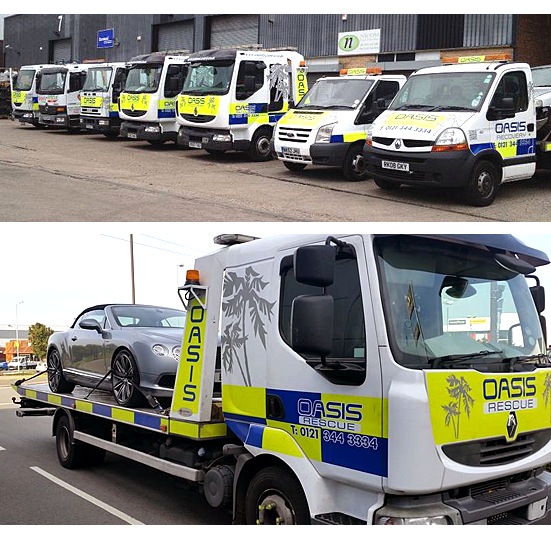 We are a very experienced and reliable recovery company, we can save you a lot of trouble when the unexpected happens. Whether you are trapped in the middle of a busy road, have been involved in an accident or the vehicle stops working in the centre of nowhere, Oasis will be there to rescue you.
Our professional team has been working for years in the recovery industry, and we can deal with any vehicle recovery and accident recovery. In addition, our quality services are 24hrs a day! so wherever you are and whenever you need us, we will be there to help you out.
We maintain the highest of standards and are accredited with all the necessary licenses and certificates for all types of recovery. Our trucks are also maintained to the highest of standards and we are proud of the vehicles we have on the road, they are equiped with all the necessary gear to handle all vehicle incidents.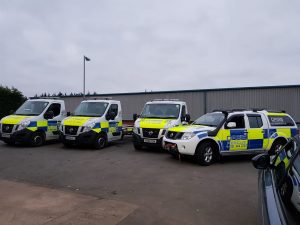 Oasis Rescue is based in Great Barr, Birmingham. As one of the largest and most respected vehicle rescue companies in the Midlands, we have established our brand being recognised as most reliable, professional, on-time and affordable.  Our customers have come to rely on consistent high level of service they receive from Oasis Rescue.
Our service is prompt as time is of essence to everyone
We can't be beaten on price. We offer best pricing along with a top class service
We offer 24/7 recovery Nationwide
We follow Industry Safe Practices
We can tow away any vehicle any time
Full insurance for peace of mind
All our services are performed by skilled professional operators. Oasis Rescue prides itself on being among the very best at what we do and have the equipment, experience and personnel to handle any recovery situation that comes our way.