"I felt I had to drop you a line to say a big thank you for the excellent service I enjoyed from yourselves (Oasis Rescue) recently after the slave cylinder on the clutch failed. Despite the late hour you were prompt and friendly. Progress reports were accurate and the work done professionally to the anticipated price. I couldn't fault the service or ask for better."
Customer A.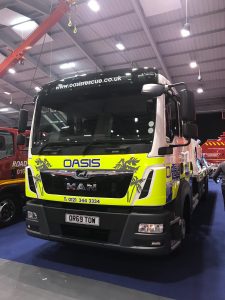 "The service we received from you was prompt and efficient but the main purpose of this letter is to praise the driver. He was most polite, friendly, obliging and a very good driver with whom we felt completely safe. These days this sort of service is all too rare, many thanks."
Customer B.
"After a minor collision on the A34 last week my engine started overheating and I needed to have my car recovered. Oasis let me know how long they'd be, gave a surprisingly cheap quote and were with me before the estimated time! The driver was fantastic. Very calm, knowledgeable and friendly and quickly took control of the situation and got me and the car back home. Very happy with the service and will recommend them in future!"
Customer C.